Skip to Content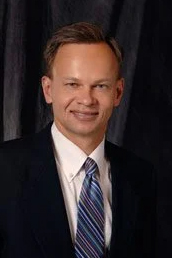 Retired – Larry D. Chesley, DDS
Dr. Larry D. Chesley was born in Brenham, Texas and raised in Austin, Texas. He graduated from Texas Lutheran College in 1979 with a double major in chemistry and biology. He received his DDS degree from the University of Texas Health Science Center at San Antonio in 1982. He completed a general practice residency in 1983 and practiced general dentistry for two years in Waco, Texas. He then completed a four-year residency in oral and maxillofacial surgery at the University of Texas Medical Branch in Galveston, finishing in 1989. St. Mary's Hospital in St. Louis, Missouri was his final educational stop where he completed a fellowship in oral and maxillofacial surgery. He focused on orthognathic and temporomandibular joint surgery and finished in 1990.
Dr. Chesley joined High Plains Oral and Facial Surgeons in 1990. He is certified by the American Board of Oral and Maxillofacial Surgery and maintains his certification in Advanced Cardiac Life Support and Pediatric Life Support. He is a member of the American Association of Oral and Maxillofacial Surgeons as well as the American Dental Association, Texas Dental Association, and Panhandle District Dental Society (PDDS). He has held many leadership roles in the PDDS.
Dr. Chesley and his wife, Laresa, have three children – Walker, Evan, and Makena. Besides hanging out with family and friends, he enjoys the outdoors, tennis, wakeboarding, water, and snow skiing, and is an avid gardener.